Achieve More with Better Communication
We are HiDock, a leading innovator in personal communication devices. We believe communication solves 90% of problems, future communication devices should carry voice and take notes effortlessly and make conversations feel as natural as in-person, while look sleek and stylish.
At HiDock, we are crafting innovation for communication heroes, blending AI technology with comfy design. We envision the AI-powered communication device would greatly enhance human productivity. We are working for people to achieve more with better communication experiences.
More Ergonomics, Better Control.
We firmly stand by our design philosophy: "form follows function" and have been listening to our users and incorporating their valuable feedback. We deeply appreciate the positive reception of the solid build, sound quality, and intuitive control of our first-gen of HiDock, which has been a driving force behind our relentless pursuit of improvement.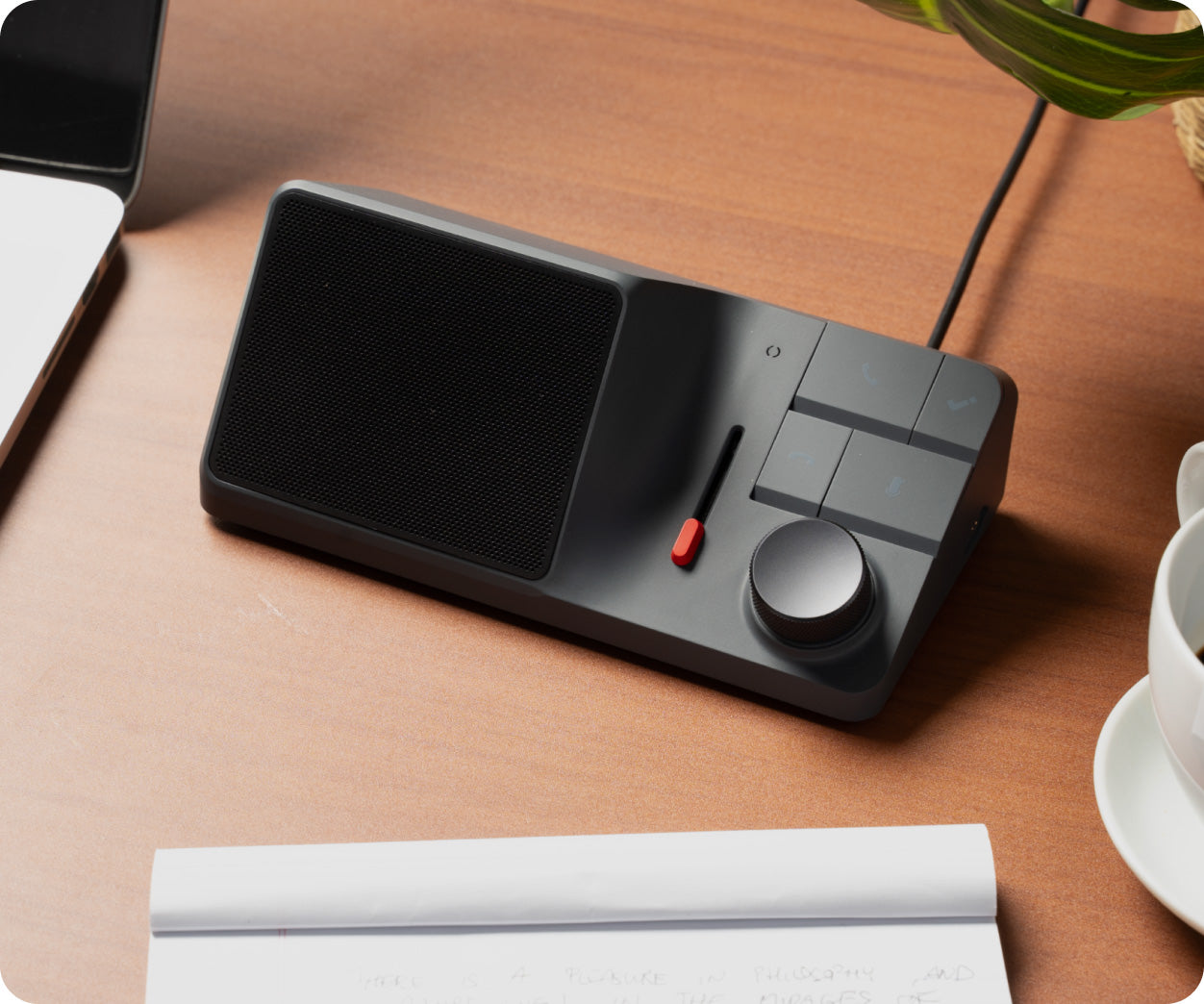 Building upon this, we have meticulously crafted the second generation of our device to embody more ergonomics, better control, and an enhanced auditory experience. We believe that technology should serve to support, not dictate, your work and life. Understanding that the essence of noise is fundamental to this belief, which has led us to integrate an analog slider into the system, allowing you to control the sounds that matter to you.
The Future with AI Integration
AI is not merely integrated for noise cancellation; we are actively developing HiNotes - a cutting-edge feature aimed at boosting your productivity through transcription, summarization, and memory enhancement. Enjoy AI-powered communication and productivity amplification with HiDock.
Recognized by businesses in industries
Building upon user feedback and market insights, we continuously innovate to provide users with an enhanced communication experience that is smarter, cleaner, and more delightful. This philosophy of combining industry insights with user-centric innovation led us to be chosen and recognized by many mega brands in industries.